Born into a lineage of skilled hairdressers, Douglas discovered his passion for hair artistry at Headquarterz in London, from a very early age. By 14, he had earned his first diploma in hairdressing and quickly ascended to managing one of his family's prestigious salons.
Master of Hair Artistry in Clapham Common:
Douglas, now a sought-after stylist in London, brings a unique blend of tradition, innovation, and precision to every strand, transforming looks and delivering unparalleled hair experiences.
Book Your Transformation:
Discover Douglas's innovative hair transformations at Headquarterz! Book now to experience his unique blend of passion and expertise!"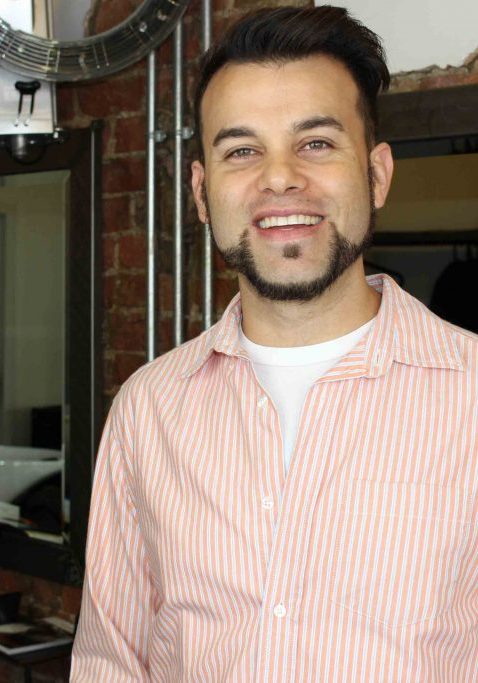 Senior Stylist
Originating from Sardinia, Vittorio honed his craft for 30 years before elevating London's top salons with his expertise. He's been a beloved stylist at Headquarterz in London for over 8 years."
Book Your Transformation:
Experience Vittorio's unparalleled craftsmanship and passion at Headquarterz! Secure your spot now for a transformative styling session!
Senior Stylist
Elsa, with her wealth of experience from Lisbon, is our resident expert in Brazilian Keratin Treatments, specializing in exquisite weaves and extensions at Headquarterz. With over 10 years at HeadQuarterz in Clapham Common, she's the go-to stylist for flawless, radiant locks.
Expertise and Warmth:
Elsa combines meticulous skill with a warm presence, ensuring every visit leaves your day and your hair brighter!
Book Your Elegant Transformation:
Ready for a style evolution with Elsa? Contact us to book and step into elegance at Headquarterz!
Senior Stylist
Boasting 37 years in hairdressing, Paul is a celebrated stylist, known for grooming The Mayor of London and having a distinguished career in London since his move from Leeds.
Diverse Talents:
Paul, a former British Hairdressing Championship contender and a contributor to the Gay Film Festival, is renowned for his precision cuts, color corrections, and extensions.
Book with Paul:
Are you craving exceptional style? Book with Paul at Headquarterz in Clapham Common for top-tier hair care!
Senior Stylist
Declan, a stalwart on Clapham Common High Street for two decades, is famed for crafting stunning cuts and vibrant colors, all while forming lasting bonds with those he meets.
Expertise & Connection:
Declan stands out for his ability to create signature looks and his warm, friendly approach, making every visit a memorable experience.
Book Your Stylish Experience:
Seeking transformative cuts and colors? Schedule with Declan at Headquarterz in Clapham Common for a personalized styling journey!
Senior Stylist
Sandra, with her 25 years of excellence, is an acclaimed hairdresser specializing in afro and curly hair, holding multiple industry accolades for her outstanding work.
Expertise in Texture:
Sandra's passion is bringing smiles with her transformative magic on textured tresses, making every curl shine.
Schedule Your Transformation:
"Ready for award-winning care? Book with Sandra at Headquarterz in Clapham Common for a curl-perfecting experience!"
Virtual Administrative Assistant
Gary, our skilled Virtual Administrative Assistant and Social Media Manager, has been a vital part of Headquarterz for over a year, specializing in video and photo editing, handling administrative tasks, and supporting our stylists.
Multimedia Expertise:
Gary's proficiency in multimedia enriches our online presence, ensuring every visual element is polished and engaging.
Connect with Us:
Explore our vibrant social spaces curated by Gary and dive into the visual essence of Headquarterz!